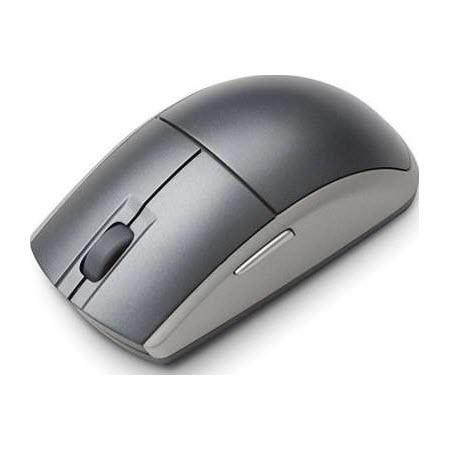 Wacom Intuos3 Five-Button Mouse ZC-100
• The Intuos3 five-button programmable mouse is ball-free, optics-free, and battery-free for smooth accurate tracking and reliably superior performance. Its ambidextrous low-profile design and nice weight balance give it just the right feel. Alternating between the pen and the mouse reduces repetitive motion.
• Five mouse buttons – Five freely programmable mouse buttons offer massive scope for user-friendly functionality, particularly since keyboard shortcuts such as Ctrl-V are programmable.
• Left-handed and right-handed operators can use the mouse with its programmable mouse buttons.
• Finger wheel – With the finger wheel the Intuos3 mouse offers an extremely accurate control element for an extra dimension.
• Pinpoint accuracy – An ordinary mouse has a resolution of 400 up to 800 dpi. The Intuos3 mouse has a resolution of 5,080 dpi.
• Tool ID – Customize your pens with Tool ID, each Intuos3 input device can be individually programmed and configured for each application.
• No cable and battery!
Compatible Wacom Tablet Model:
Wacom Intuos 3 Series
• PTZ-430
• PTZ-431W
• PTZ-630
• PTZ-631W
• PTZ-930
• PTZ-1230
• PTZ-1231
Specification:
• Unit Dimensions: approx 4.4 x 2.2 x 1.5in.
• Mouse Button: 5 Buttons
• Mouse Wheel: Yes
Refurbished
1 op voorraad