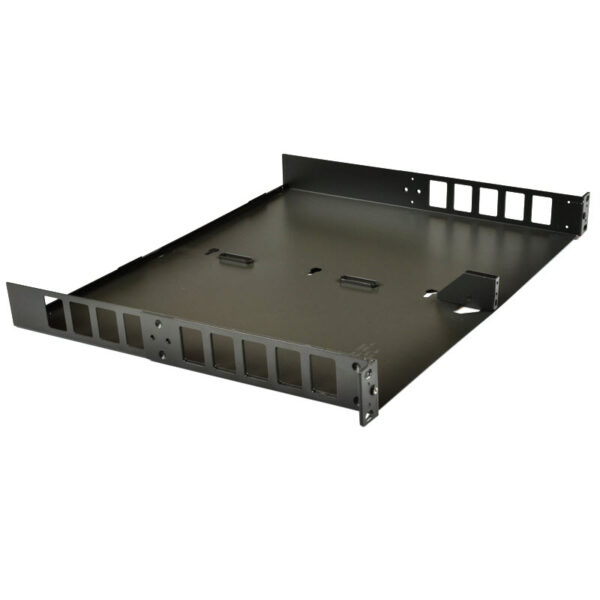 SHORETEL SHOREGEAR DUAL RACK MOUNT TRAY 620-1057-02
The ShoreTel ShoreGear 620-1057-02 rack mountable dual tray is specially designed to fit two ShoreTel voice switches in a standard 1U rack interface. This ShoreTel dual rack tray is an OEM ShoreTel part designed to fit the following voice switches:
ShoreTel SG-30
ShoreTel SG-50
ShoreTel SG-50V
ShoreTel SG-90
ShoreTel SG-90V
ShoreTel SG-T1K
ShoreTel SG-220T1A
Only the dual rack mount tray is included in the purchase.
Dit is een nieuw product waarvan 2 in de doos en 1 zonder !!
3 op voorraad
Gerelateerde producten
Grandstream HT502 Analog Telephone Adapter

The HT502 is an analog telephone adapter (ATA) featuring 2 FXS ports. The product's inclusion of an integrated NAT router and dual 10/100Mbps Ethernet WAN and LAN ports enables a shared broadband connection between multiple Ethernet devices as well as the extension of VoIP services to analog phones. In addition to being SIP compliant, the product features support for up to 2 SIP account profiles, excellent voice quality and advanced telephony features.

Features

2 FXS analog telephone ports (RJ11), dual 10/100 Mbps ports with integrated NAT router
3-way voice conference, transfer, forward, do not disturb, message indicator, multi-language voice prompts, T.38 fax, flexible dial plan and more
Supports up to 2 SIP accounts
Advanced telephony features include caller ID, call waiting
Status LED for power, telephone and network ports, and message waiting indication

€

29,95 incl. 21% BTW