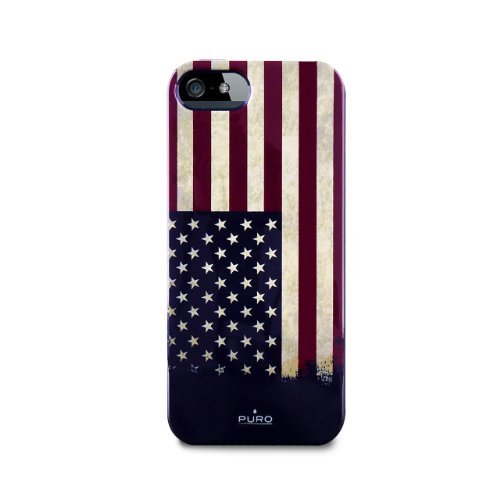 Puro iPhone 5/5s Flag Cover USA
Anti-shock material covers. Ultra protective covers for iPhone 5/5s, characterized by the flags of Italy, Canada, United States and UK! Realized in anti-shock material, they allow an easy insertion of the device; moreover, the form fitting, provides full access to commands.
Anti-shock material.
Perfect fitting
Free access to main controls
Waterproof.
Anti-scratch and anti-corrosion.
IPC5USA1
Dit is een nieuw product !!
1 op voorraad
Extra informatie
Beoordelingen (0)
Gerelateerde producten
BodyGuardz Full Body Screen Protector For iPhone

BodyGuardz is scratch-proof transparent skin. Designed to custom fit each particular device, these protectors are made from the same material that is used to protect the front of automobiles from stones and other abrasive elements. Tough and durable, you can be assured that your device is protected by BodyGuardz.

Tough and durable
Full body and screen protection
Provides scratch protection from outside elements
Optically clear and remains invisible without distorting the design of your device

Compatibility:
iPhone

Package Contents:
2 Screen and Full Body Protectors

Dit is een nieuw product !!

€

4,95 incl. 21% BTW