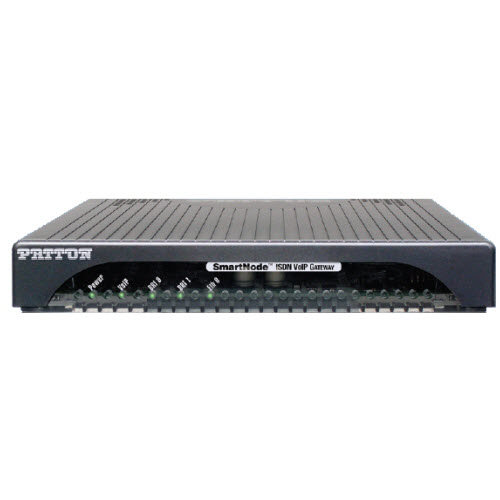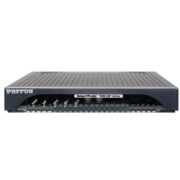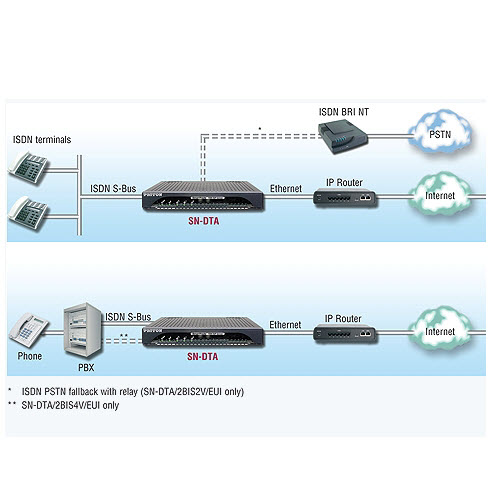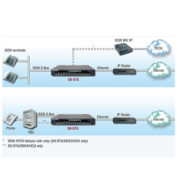 Patton SmartNode DTA VoIP Gateway 4 kanalen 2 BRI
Deze Patton SmartNode DTA VoIP gateway geeft u 2 BRI aansluitingen voor een ISDN centrale of ISDN telefoon met maximaal 4 gesprekskanalen. De Patton SmartNode DTA beschikt over 1 LAN aansluiting op 100 Mbps.
Patton SmartNode DTA eigenschappen:
2 BRI aansluitingen ( 2 x NT )
4 gesprekskanalen
1 x 100 Mbps LAN
T.38 ondersteuning voor Fax
SIP versie 2 & H.323 versie 4
Web-based configuratie
Specificaties
Artikelnummer: DTA/2BIS4V/EUI
EAN: 847840006874
Op deze Patton Smartnode kunt u twee ISDN centrales of telefoons aansluiten op de NT poorten van de Patton.
U kunt op deze versie geen ISDN lijn aansluiten, hiervoor is een BRI poort met TE configuratie voor nodig.
Foto kan afwijken !!
Uitverkocht
Gerelateerde producten
Nec SV-8100 telefooncentrale inclusief CDCP00 module

The SV8100 phone system is a unique IP communication solution for any small and/or medium businesses today.

Whether you are 5, 25 or up to 500 employees… just getting started or already established… have a single office, a home office or multiple stores/sites.

The Univerge SV8100's expandability means it can work at any level, from a technically superb phone system, to a truly advanced unified communications platform.

SV8100 unifies your communications, providing your employees with a solution that lets them handle all their business communications on the device of their choice: their laptop, mobile phone, office phone or home phone — all this while using wired, wireless or broadband connections.

Suitable for growth: Modular construction

The UNIVERGE® SV8100 Communications Server is a key component of this foundation and is the ideal system for businesses that wish to compete and grow.. You can deploy a pure IP solution or any combination of IP and traditional circuit-switched technology with a single SV8100 system.

Free Mobile Extensions

System functionality straight to your mobile. The SV8100 Mobile Extension feature is like being in when you're out. Treat your mobile like your desk phone and enjoy system features while you're on the move. Best of all, Mobile Extensions are built in at no extra cost to the SV8100!

Customisable terminals and handsets

UNIVERGE® SV8100 terminals and handsets are like no other. Their modular construction means you can chop and change the design for exact business requirements. They can then be upgraded at a later stage without having to replace them a great investment protection.

Easy to use Call Management

Real-time business management with MyCalls application. MyCalls gives you all the information you need to manage every aspect of call activity & performance.

Serving Customers Effectively with Unified Communications

Business ConneCT helps unify an entire organization, enabling individuals, departments and locations to work more efficiently by ensuring seamless internal and external communications. Users can connect and show presence from wherever they are via phones, PCs, mobile devices, faxes and the web – effortlessly.

True Business Mobility

The SV8100 range of IP DECTs offers a more fl exible way of working. Access to the main system features mean employees are more reachable, more quickly.

Incl. CDCP00 Univerge SV8100 module, PZ-VM21 en VM8000

Refurbished

€

604.95 incl. 21% BTW