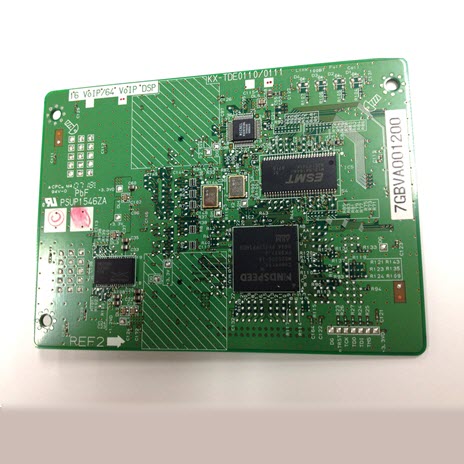 Panasonic KX-TDE0110 KX TDE0110 VoIP 16 Channel DSP Card
Panasonic KX-TDE0110 VoIP DSP Card has 16-Channel IP Trunk & 32-Channel IP Proprietary Telephone activation keys preinstalled, but is expandable up to 32 IP Trunks and 64 IP Phones with Proper Keycodes
KX-TDE0111
Specs:
-Ability to add SIP Trunks with allows you to add SIP Extensions for phones like the Polycom SoundPoint IP Phones
-Ability to add Gateway Trunks to Network Multiple Locations
-Ability to add Panasonic IP Phones such as the KX-NT321, KX-NT343, KX-NT346, KX-NT366
-Compliant w/ ITU-T G.729a, G.711a, & G.722 CODEC Methods
This card attaches to the MPR card.
Foto kan afwijken !!
1 op voorraad
Extra informatie
Beoordelingen (0)