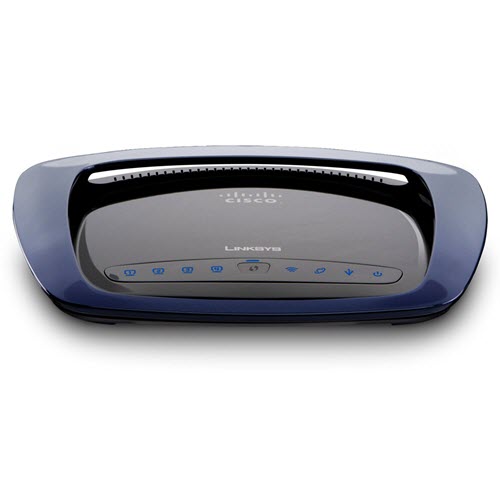 Linksys WRT610N V2 Ultra RangePlus Simultaneous Dual-N Band Wireless Router
Maak de Linksys WRT610N-EU het razendsnel kloppende hart van je thuisnetwerk. Deel je internetverbinding met alle computers in huis, zonder tussenkomst van draden of kabels. Geniet van bandbreedte-vretende toepassingen als streaming HD-video, zware multiplayer games en internettelefonie zonder schokkerig beeld, haperend geluid of vervelende vertragingen. Via het Wireless-N (draft 802.11n)-protocol communiceren je draadloze apparaten met de hoogst mogelijke snelheid. Met Dual Band-technologie bundelt de Linksys WRT610N-EU twee verschillende radiofrequenties, terwijl normale Wireless-N apparaten slechts één frequentie tegelijk gebruiken. Zo profiteer je van aanzienlijke prestatieverbeteringen en neemt het aantal zogenaamde "dead spots" in jouw draadloze netwerk af.
Houd het simpel met LELA
De tijd dat het opzetten en onderhouden van een netwerk een onbegrijpelijke technische aangelegenheid was, ligt inmiddels ver achter ons. Linksys levert de WRT610N-EU Dual Band N Router met LELA: de Linksys EasyLink Advisor. Deze grafische toepassing helpt je bij de installatie, beveiliging en het gebruik van uw netwerk. Dit alles met behulp van intuïtieve beelden en in duidelijke taal die zelfs je moeder snapt. Ontstaan er onverhoopt problemen in je netwerkconfiguratie? Met LELA los je ze op in no-time.
USB Datalink en waterdichte beveiliging
De Linksys WRT610N-EU beschikt over een USB 2.0 poort, waarop je gemakkelijk externe schijven en memorycards aansluit. Zo is de data toegankelijk voor alle gebruikers. Dankzij de waterdichte beveiliging van deze breedbandrouter blijf je uit de klauwen van hackers en ander cyber-gespuis. De WRT610N-EU Dual Band N Router versleutelt al jouw draadloos dataverkeer met een 128-bit encryptie zodat je privacy geen risico's loopt. Jouw netwerk in een onneembaar fort met de SPI-firewall.
Vier apparaten in één
In feite combineert de Linksys WRT610N-EU de functies van vier verschillende apparaten. Een razendsnel wireless access point, een 4-poorts Gigabit switch waarmee je bekabelde netwerkapparaten met elkaar verbindt en een router die zorgt dat je gehele netwerk een snelle kabel- of DSL-verbinding deelt. En via de storage link verbind je de WRT610N-EU eenvoudig met externe opslagmedia voor NAS-functionaliteit. Dankzij de intuïtieve interface blijft deze geavanceerde router eenvoudig in het gebruik. Geniet simpelweg van de hoogst mogelijke draadloze netwerksnelheden met de Linksys WRT610N-EU Dual Band N Router /w Storage Link.
Uitverkocht
Extra informatie
Beoordelingen (0)