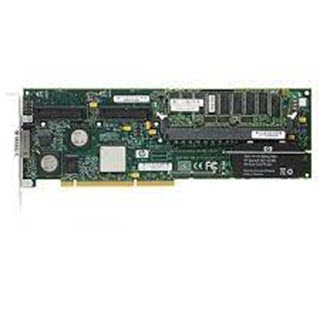 HPE Smart Array P600 Controller 337972-B21
This item, 337972-B21, is the HPE option part number for the product described as Smart Array P600 Controller. Further details below.
HPE Option Part #: 337972-B21
HPE Spare Part #: 370855-001
HPE Assembly Part #: n/a
Compatible with:
✅ DL360 G4/G4p/G5
✅ DL365 G5
✅ DL380 G4/G5
✅ DL385 G1/G2/G5
✅ DL580 G3/G4/G5
✅ DL585 G1/G2/G5
✅ ML310 G2/G3
✅ ML350 G5
✅ ML370 G4/G5
✅ ML570 G3/G4
✅ and possibly others
Dit is een nieuw product!!
1 op voorraad