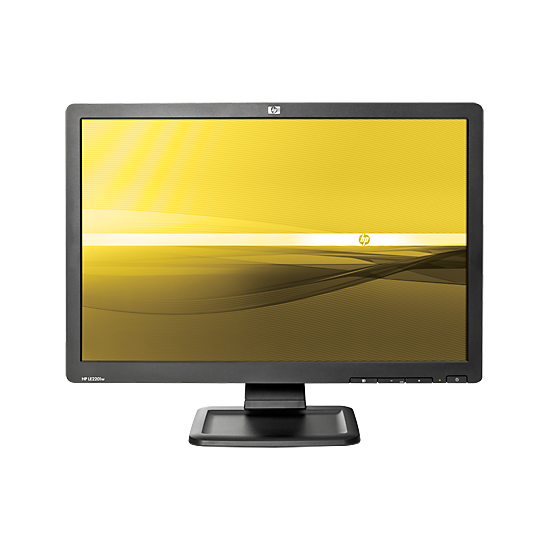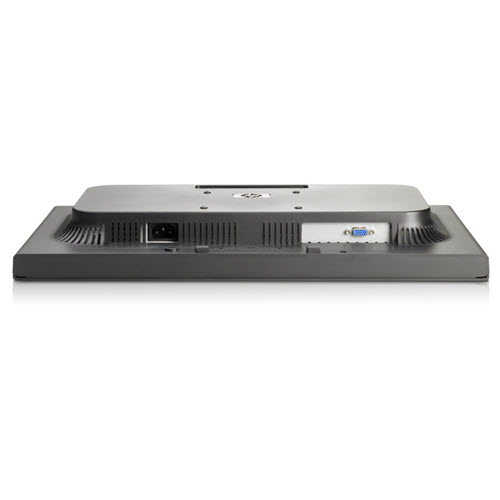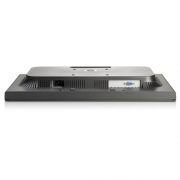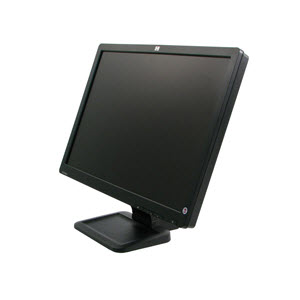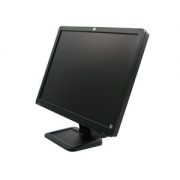 HP LE2201w 22-inch Widescreen LCD Monitor
De HP LE2201w 22-inch breedbeeld LCD-monitor biedt een uitstekende weergave van uw kantoorsoftware, internet en e-mail en is de meest energie-efficiënte grote Essential serie monitor ooit.
Kenmerken
– Ontworpen met oog voor het milieu: de HP LE2201w is ENERGY STAR®-gekwalificeerd, bevat 50% minder kwik dan modellen van eerdere generaties, het scherm en de voet bevatten geen BFR, PVC of arsenicum en het stroomverbruik is minimaal.
– Méér zien en doen: scherpe, heldere weergave van tekst, afbeeldingen en video dankzij een 1000:1 contrastverhouding en scherpe resoluties tot 1680 x 1050.Het grotere scherm verhoogt de productiviteit doordat verschillende applicaties tegelijk kunnen worden bekeken.
– Stel de monitor in om comfortabel te werken: in de meest comfortabele positie te zetten met de kantelfunctie en inkijkhoeken.
– Eenvoudig te installeren en te gebruiken: monitor- en kleurinstellingen en diefstalpreventie kunnen via de aangesloten pc worden gekozen met HP Display Assistant.
– Gewaarborgde compatibiliteit: de HP LE2201w monitor is direct uit de doos volledig compatibel met zakelijke HP producten. Als u de monitor samen met een HP pc aanschaft, bent u verzekerd van end-to-end productservice en support van HP ? één telefoontje is genoeg.
– Maximaliseer uw investering: HP Quick Release om een monitor te monteren, HP IWC standaard om een monitor met een HP Compaq dc7900 USDT pc of thin client samen te voegen, HP luidsprekerbalk voor geluid en HP USB grafische adapter om meerdere monitoren aan te sluiten (alle apart aan te schaffen).
Specificaties
Merk

Vendorcode
NK571AT#ABB
Officiële website
www.hp.com
Gewicht en omvang
Afmetingen (B x D x H) met voet
515 x 207 x 415 mm
Afmetingen (BxDxH)
515 x 60 x 345 mm
Gewicht
5200 g
Energie
Stroomverbruik
35 W
Stroomverbruik (in standby)
2 W
Beeldscherm
Kijkhoek, horizontaal
160 °
Kijkhoek, vertikaal
160 °
Responstijd
5 ms
Frequentiebereik horizontaal
24 – 83 kHz
Frequentiebereik verticaal
50 – 76 Hz
Scanfrequentie beeldscherm
Horizontal frequency: 24-83 kHz, Vertical frequency: 50-76 Hz
Pixelpitch
0.282 x 0.282 mm
Contrastverhouding
1000:1
Beeldscherm
Anti-glare and anti-static coatings, 15-pin mini D-sub analog VGA connector, TN, 55, 9 cm (22") widescreen
Beeldscherm, aantal kleuren
16 M
Beeldschermdiagonaal
55.9 cm (22 ")
Helderheid
250 cd/m²
Resolutie
1680 x 1050 Pixels
Technische details
Gebruikersknoppen
Power on/off; 3-button OSD (menu, plus, minus), Brightness, contrast, positioning, color temperature (6500k, 9300k, custom), individual color control, serial number, Beeldscherm, clock, clock phase, monitor management, factory reset, zoom
Kijkhoek
160° horizontaal; 160° verticaal
Videopuntfrequentie
165 MHz
Stroomvoorziening
100 – 240 VAC, 47.5 – 63 Hz
Multimedia
Optional HP LCD Speaker Bar: powered directly by the connected PC, the Speaker Bar seamlessly attaches to the monitor's lower bezel to bring full audio support to select HP LCD monitors. Features include dual speakers with full sound range and dual external headphone jacks, sold separately, part number NQ576AA. QuickSpecs document.
Eisen aan de omgeving
Relatieve luchtvochtigheid, in bedrijf
20 – 80 %
Temperatuur bij opslag
20 – 60 °C
Temperatuur, in bedrijf
5 – 35 °C
Luchtvochtigheid bij opslag
5 – 95 %
Video
Video-ingang
15-pin D-sub mini connector; detached
Beeldschermresolutie
Aanbevolen resolutie
Preset VESA Graphic Modes (non-interlaced): 1680 x 1050 @ 60 Hz, 1280 x 1024 @ 60 and 75 Hz, 1280 x 960 @ 60 Hz, 1024 x 768 @ 60 and 75 Hz, 1600 x 1000 @ 60 Hz, 1440 x 900 @ 60 Hz, 1152 x 900 @ 65 Hz, 1152 x 870 @ 75 Hz (Mac), 1152 x 900 @ 76 Hz (Sun), 832 x 624 @ 75 Hz (Mac), 800 x 600 @ 60 and 75 Hz, 640 x 480 @ 60 and 75 Hz
Verbindingsmogelijkheden
VGA (D-Sub)poort(en)
1
Audio
Ingebouwde luidsprekers
Nee
Audiosysteem
No audio included at platform level
Audio
No audio included at platform level
Kleur
Kleur van het product
Zwart
Besturingssysteem/software
Gebundelde software
HP Display Assistant is a software utility that allows monitor adjustment and color calibration using the Display Data Channel Command Interface (DDC/CI) protocol of the connected PC; HP Display LiteSaver feature allows you to schedule Sleep mode at preset times to help protect the monitor against image retention, drastically lower power consumption and energy costs, and extend the lifespan of the monitor
Beveiliging
Beveiligingseigenschappen
Kensington Lock-ready
Bevestigingsmogelijkheid voor kabelslot
Kensington
Certificaten
Plug-en-play
Ja
Certificering
TCO5 (Low Emissions), ISO 9241-3xx, CISPR Requirements, VCCI Approvals, KC and KCC (Korean) Requirements, CSA 60950-1, UL 60950-1, EN55022 Class B, CNS 13438 Class B, IEC 60950-1, China Energy Label (CEL), China MEPS, Korea MEPS (pending, Energy Boy), SmartWay ? NA only – Energy logistics, EUP Lot 6 Tier 1 AS/NZS 3548 Class B Approval, ?GS? Mark, TUV Approvals, GEEA, CE Marking, FCC Part 15 class B Approval, ENERGY STAR® qualified, EN55024 Class B, EN60950 -1, CUL, CCIB, CCEE, IT ECO (EDS), ENERGY STAR®
TV-tuner
Met TV Tuner
Nee
Ergonomie
VESA-standaard
100 x 100 mm
Draaihoek scherm
Tilt range: -5° to + 25° vertical tilt, no swivel range, no height adjust, no pivot rotation, detachable base
Hoek schuine stand
-5 – 25 °
Verpakking
Afmetingen verpakking (BxDxH)
587 x 161 x 489 mm
Gewicht pakket
4700 g
Camera
Ingebouwde camera
Nee
Inclusief bekabeling !!
Refurbished
3 op voorraad
Extra informatie
Beoordelingen (0)