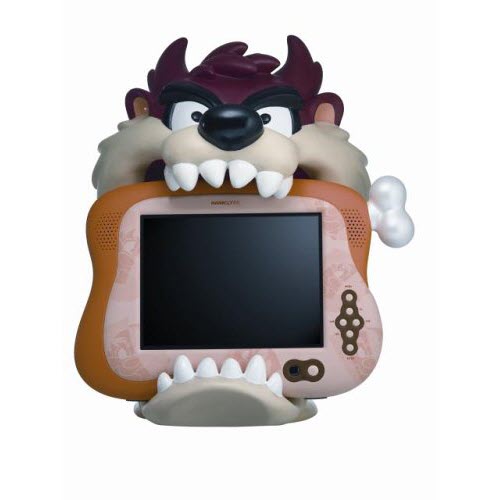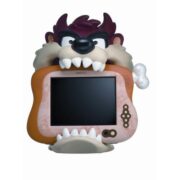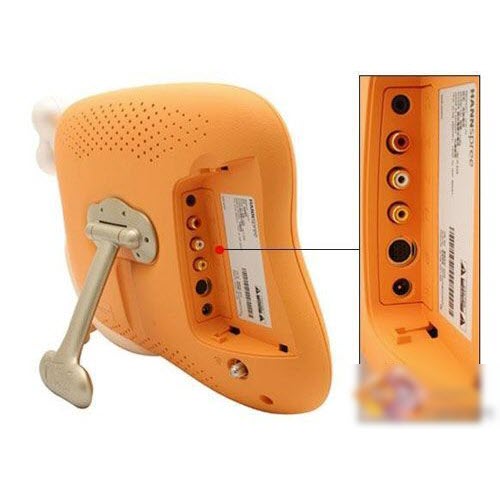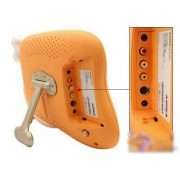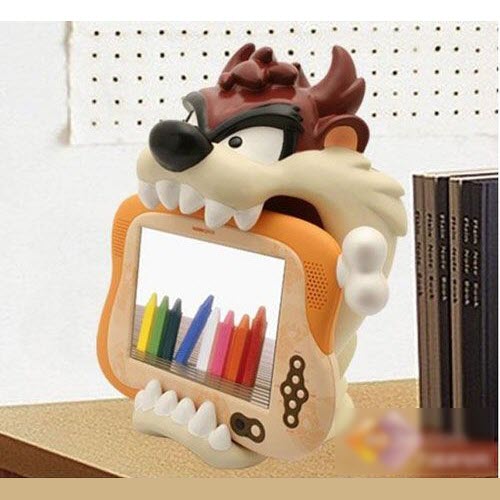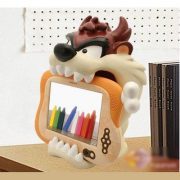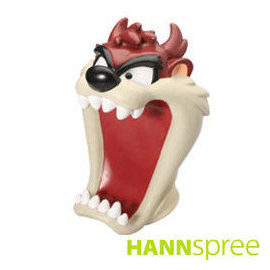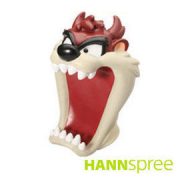 Hannspree Warner Brothers Taz 10 inch LCD TV
This remake of the famous Warner Brother's Taz character embodies a detachable 10 inch LCD television in the shape of a chicken leg in Taz's mouth.
10 inch 4:3 LCD Television
800×600 SVGA Resolution with Digital comb filter
350 cd/m2 Brightness, 450:1 Contrast Ratio
Matching Designer Remote Control
4-in-1 connection cable for S-Video, Composite Video and Audio. Headphone Jack, V-Chip, Closed Captioning and Stereo Speakers.
Inclusief afstandsbediening
Dit is een showroommodel !!
1 op voorraad
Extra informatie
Beoordelingen (0)
Gerelateerde producten
Hannspree HannsSkewer 12 inch LCD televisie

The wind in your hair, the feel of the road, your cycle an extension of your body. It\'s a feeling only cyclists know. Skewer distils this pleasure into a design complete with a sleek, aerodynamic body. The casing colors and design are modern and streamlined, evoking the spirit of freedom and an aesthetic of movement. Turn on your TV and enjoy the ride!

LCD Flat Panel™ Display Technology
12.0 in. Diagonal Size
800×600 Native Resolution
4:3 Native Aspect Ratio
400:1 Contrast Ratio

Hannspree HANNSskewer 15 LCD HDTV Specifications

Display Screen Size 12.0 in.
Display Type LCD
Resolution 800×600
Contrast Ratio 400:1
Aspect Ratio 4:3
Brightness 450 cd/m�
Response Time 25 ms
Comb Filter 3D
Viewing Angle H 120 / V 90�
Backlight Life 50000 hrs.
Input Composite Video 1 x Composite Video
Composite Audio 2 x Composite Audio
S-Video 1 x S-Video
Cable / Antenna 1 x Cable / Antenna
Output Headphone Jack 1 x Headphone Jack
Audio Output Mode Stereo
Output Power 2W
Number Speakers 2
Convenience Features Cinema 3:2 Pull Down Yes

Dit is een showroommodel !!

€

129.95 incl. 21% BTW