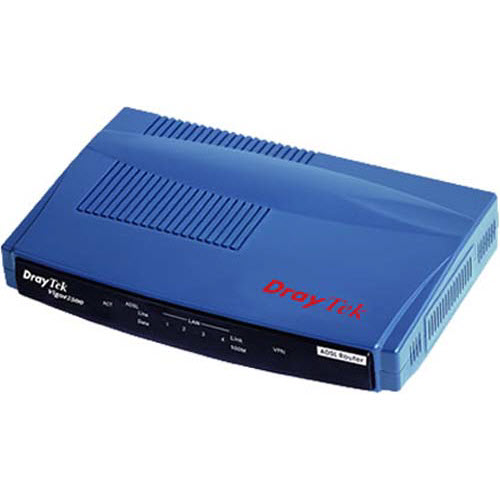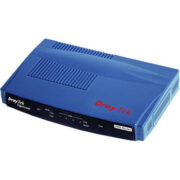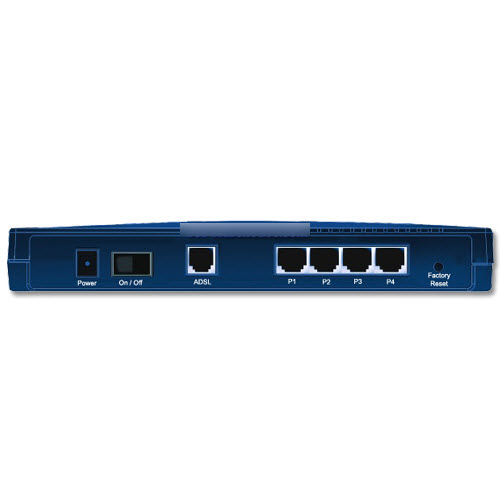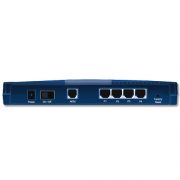 DrayTek Vigor 2500 ADSL VPN Router
Firewall Security
The Vigor2500 is equipped with a built-in firewall, including NAT Port Blocking, DDoS (Distributed Denial of Service) and DoS (Denial of Service) attack prevention and user-configurable packet filters. If Vigor2500 series detects an attempted attack on your network, this can be reported/logged.
VPN (Virtual Private Network)
With the ever-increasing popularity of teleworking and remote office linking, the dial-out VPN facilities of the Vigor2500 enable you to dial-into your office or corporate HQ to link these remote locations securely, across the public Internet, within an encrypted tunnel. This can save considerable costs compared to traditional on leased line and is also easy to set up using your existing infrastructure, and ideal for temporary remote links.
UPnP (Universal Plug and Play)
The Vigor2500Series already supports Microsoft's UPnP technology. The UPnP protocol is intended to bring to network connected devices, the ease of installation and configuration which is already available for directly connected PC peripherals with the existing Windows "Plug and Play" system. For NAT routers, the major feature of UPnP on the Vigor2500 Series is "NAT Traversal".
This enables applications inside the firewall to automatically open the ports they need to pass through a router. This is more reliable than requiring a router to work out by itself which ports need to be opened and without the user having manually set up port mappings or a DMZ.
UPnP is available on Windows XP and the Vigor2500 Series provides support for MSN Messenger, allowing full use of the voice, video and messaging features.
Application / Multimedia Support
The Vigor2500 allows multiple PC users to access the Internet using just the single IP address provided by your ISP; you don't need a special 'multi-user' account. Advanced multimedia application support means that even in NAT mode, you can use voice and video applications such as NetMeeting, CUSeeMe, ICQ and MSN Messenger.
Powerful Syslog Tool
Syslog reporting facilities include logging of Firewall actions (DoS/DDoS Action Blocked, Attack Blocked), VPN, and User Access Log (Record Web Access, Record FTP Access, Port Redirect Information, Record Router Access).
Easy Installation and Management
Easy-to-use web-based configuration guides you through the set-up and configuration of your router. Other management features such as Syslog and SNMP bring you maximum ease of management.
1 op voorraad
Extra informatie
Beoordelingen (0)