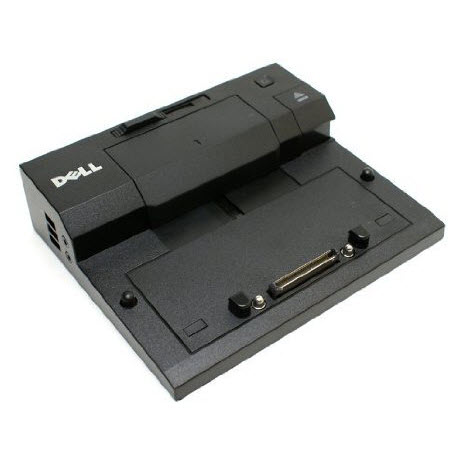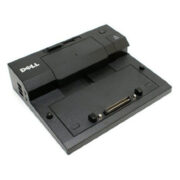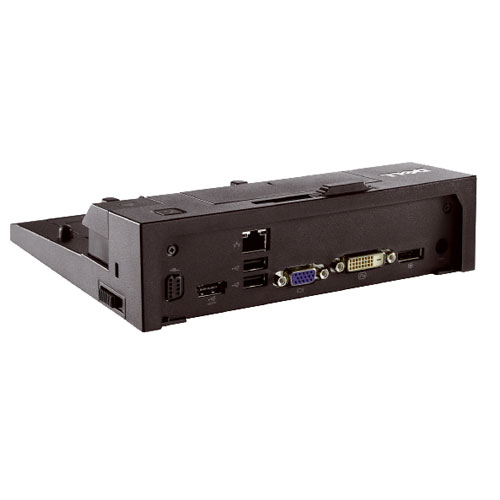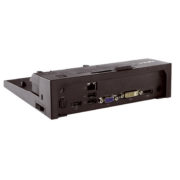 Dell PR03X PRO3X Docking Station voor Latitude E-serie notebooks
4 op voorraad
Beschrijving
Extra informatie
Productbeschrijving
The Dell PR03X Docking Station is a stationary device which is placed to your table and allows connection of various peripheral devices. With a docking station you will not have to connect and disconnect peripherals to/from a laptop. You will only have to connect and disconnect your laptop from the Dell PR03X Docking Station. Instead of attaching cables every time, you can connect to networks, monitors, keyboards, speakers and other devices almost instantly.
Aansluitingen
5x USB 4 pin Type A,
1x USB/eSATA
RJ45 Network port
15 pin VGA port
24 pin digital DVI display port
Audio ports
20 pin DisplayPort
Provides workspace flexibility and viewing expandability with flat panel and dual-display support
Convenient cable management
USB2.0 : 6x
eSATA : 1x
LAN : 1x Gbit
DisplayPort : 1x
DVI-D : 1x
VGA : 1x
Audio
Afmetingen200 x 170 x 53.7 mm
Gewicht780 gram
Compatibel met :
Latitude E4200 Latitude E4300 Latitude E4310 Latitude E5250 Latitude E5400 Latitude E5410 Latitude E5420 Latitude E5430 Latitude E5440 Latitude E5450 Latitude E5500 Latitude E5510 Latitude E5520 Latitude E5530 Latitude E5540 Latitude E5550 Latitude E6220 Latitude E6230 Latitude E6320 Latitude E6330 Latitude E6400 Latitude E6400 ATG Latitude E6400 XFR Latitude E6410 Latitude E6410 ATG Latitude E6420 Latitude E6420 ATG Latitude E6420 XFR Latitude E6430 Latitude E6430 ATG Latitude E6430s Latitude E6440 Latitude E6500 Latitude E6510 Latitude E6520 Latitude E6530 Latitude E6540 Latitude E7240 Latitude E7250 Latitude E7440 Latitude E7450 Latitude ST Latitude XT3
Dell Precision M2400 Dell Precision M4400 Dell Precision M4500 Dell Precision M4600 Dell Precision M6600 Dell Precision M480
130W adapter dient afzonderlijk te worden besteld !