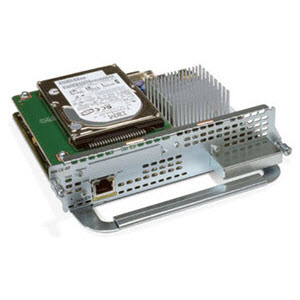 Cisco NM-CE-BP-40G-K9 Network module
The cisco 2600, 2800, 3600, 3700, and 3800 series content engine network modules (nm) offer the industry's first and only router-integrated application platform for accelerating data center-based applications, enabling consolidation of infrastructure into the data center. By offering integrated application acceleration and branch-office routing in a single package, cisco systems reduces the complexity and costs of value-added services, while optimizing wan bandwidth and reducing operational costs. Organizations can take a phased approach, starting small with fewer services and incrementally adding services. For example-an organization can start with a simple service, such as accelerating security patch distribution or url filtering, and then add video-based e-learning or corporate communications. The content engine network module provides a separate processor to run application acceleration and wan optimization software within the cisco 2600, 2800, 3600, 3700, and 3800 series routers. The content engine network module software communicates to the cisco ios software in the router through the internal fast ethernet interface. Green and environmentally friendly. Low price and budget friendly. And thats just the beginning of the benefits you get with cisco certified refurbished nm-ce-bp-40g-k9 from black box resale services. Remanufactured to exacting standards in ciscos state-of-the-art manufacturing facility, cisco certified refurbished equipment carries the same warranty as new equipment.
Cisco part number: nm-ce-bp-40g-k9-rf
replaces cisco part numbers: nm-ce-bp-40g-k9 and nm-ce-bp-40g-k9=
Dit is een nieuw product !!
1 op voorraad
Extra informatie
Beoordelingen (0)