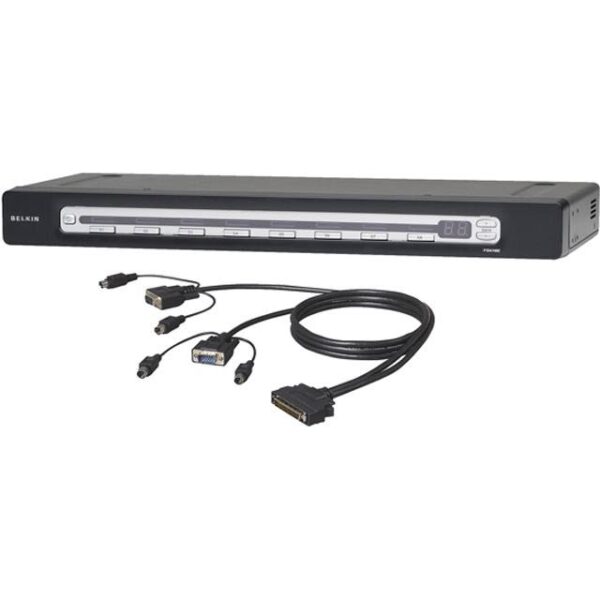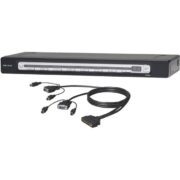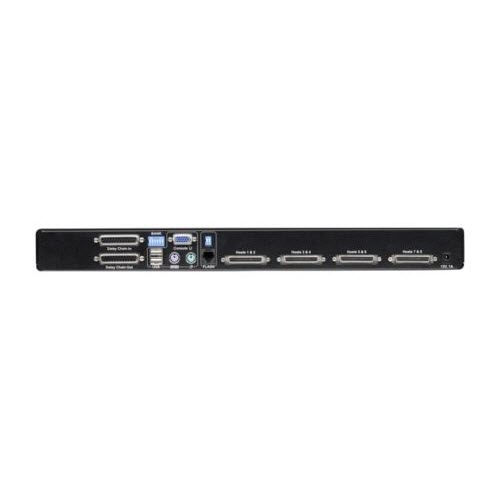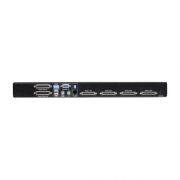 BELKIN F1DA108Z OmniView PRO3 USB & PS2 8-Port KVM Switch
The OmniView F1DA108Z 8-Port USB & PS/2 KVM Switch provides easy and dependable server control with extraordinary performance. The Switch enables network administrators to monitor and control up to eight USB- and PS/2-platform servers from a single console. The OmniView F1DA108Z 8-Port USB & PS/2 KVM Switch is the industry's most popular for small-to-medium server rooms, branch locations, and test and development labs.
Model
Brand : BELKIN
Model : F1DA108Z
Details
Type : D-Sub, USB, PS/2
Computer Connections : 8 Ports
Monitor Connections : 1 Port
Video Resolution : 1920 x 1440
PC Selection : Hotkeys, OSD
Features
USB Features : with USB support
Features : Micro-Cabling Technology reduces cable bulk by 55% when compared to conventional KVM cabling
USB & PS/2 compatibility gives expanded connectivity in a mixed server environment
Dedicated Daisy-Chain ports let you expand your KVM configuration without sacrificing CPU ports
Saves setup time and simplifies viewing and switching between multiple servers with OSD
Provides continuous server monitoring with programmable AutoScan and hot keys
Ensures consistent compatibility with flash-upgradeable firmware
Dimensions & Weight
Inclusief bekabeling !!
Uitverkocht
Extra informatie
Beoordelingen (0)