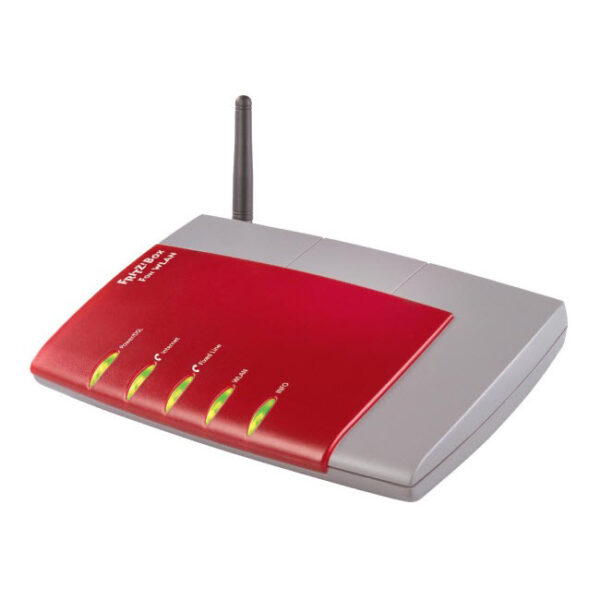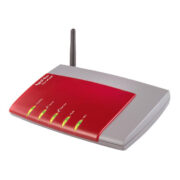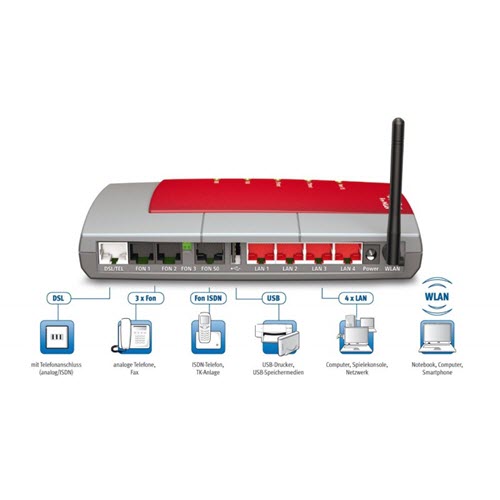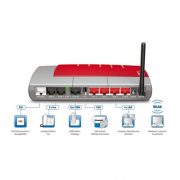 AVM FritzBox 7170 ADSL2+ WLAN router Annex A
FRITZ!Box Fon WLAN ? Tegelijkertijd bellen en surfen via ADSL ? en draadloos met WLAN
Het vlaggenschip van de FRITZ!Box-lijn combineert internettelefonie van uitstekende spraakkwaliteit met ADSL-toegang voor meerdere computers ? inclusief draadloze toegang met ondersteuning voor de laatste WLAN-standaards. En met de ingebouwde PBX kunt u bellen via het internet (VoIP) of via een vaste ISDN- of POTS-telefoonlijn. U kunt van al deze mogelijkheden genieten via uw bestaande telefoontoestellen ? bovendien hoeft u dankzij de FRITZ!Box niet eens uw computer in te schakelen om via het internet te bellen.
FRITZ!Box Fon WLAN in een notendop
– Krachtige Voice over IP-PBX voor ISDN- en analoge vaste telefoonlijnen
– WLAN-ADSL-modem/router (802.11 b/g/g++), tot max. 125 MBit/s
– Tot 35% sneller WLAN* met 802.11g++
– Maximale WLAN-veiligheid dankzij WEP-, WPA- en WPA2-encryptie
– Verbindt zowel computers en netwerken als analoge telefoons en faxapparaten
– S0 NT extension for ISDN phones or a PBX (only FRITZ!Box Fon 7170)?
– Hostpoort om USB-randapparatuur (printers, opslagmedia) aan te sluiten
– WLAN-schakelaar
* Vergeleken met WLAN 802.11g-standaarddoorvoer tussen FRITZ!WLAN USB Stick en FRITZ!Box WLAN
De slimme combinatie van ADSL-router, ADSL-modem en Voice over IP-PBX-systeem doet bijna alles: surfen en e-mailen op ADSL-snelheid vanaf één of meerdere draadloze computers, zelfs terwijl u met uw bestaande telefoontoestellen via het internet of een vaste lijn belt. Gebruik gelijktijdig een ISDN centrale en drie analoge aansluitingen voor telefoons, faxen of antwoordapparaten. Een optionele USB-hostpoort biedt u de mogelijkheid USB-randapparatuur, zoals een printer of externe harde schijf, direct op de FRITZ!Box Fon WLAN aan te sluiten en met alle computers in het netwerk te delen.
Alle WLAN-verbindingen worden vanuit de box gecodeerd door middel van de betrouwbare WPA-standaard, en AVM's gecertificeerde firewall garandeert veilig surfplezier.
FRITZ!Box Fon WLAN 7170 met 4 LAN poorten, 3 analoge aansluitingen, S0 ISDN FXS en een USB host poort.
Uitverkocht
Extra informatie
Beoordelingen (0)