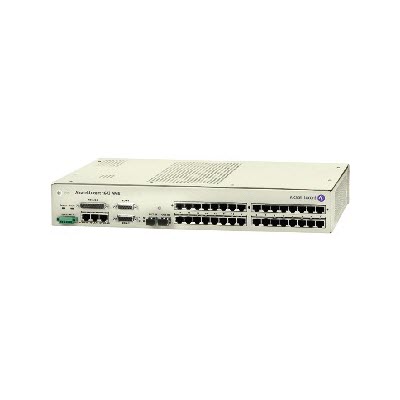 Alcatel-Lucent 1643 AMS Access Multiplexer
1 op voorraad
Beschrijving
Extra informatie
Productbeschrijving
The 1643 Access Multiplexer Small is a compact STM-1 Multi-Service Provisioning Platform (MSPP) that can help you deploy new services, such as IP Transport, Ethernet Switching and TDM, to small- and medium-sized business customers. It helps extend networks to the edge, and is designed to provide cost-efficient multiservice access. The 1643 Access Multiplexer Small enables you to transport voice and data over a single SDH line, a less costly alternative to operating separate networks. This multiservice CPE can be used for enterprise network applications where high performance and reliability are required.
BENEFITS
Supports both circuit- and packet-based services
Enhances revenue generating services potential
Provides high survivability through network protection
Offers robust management capabilities
Leverages existing SDH investments
FEATURES
Energy efficient, compact design
Street cabinet or customer premise installation options
Wide range of interfaces
Optional Ethernet Layer 2 switching and aggregation
MSP and SNC protection
ETSI and ITU standards compliant
Foto kan iets afwijken !!