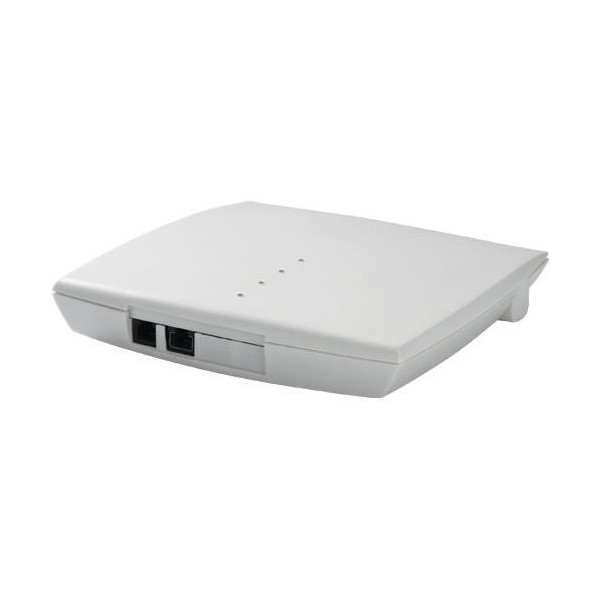 Aastra Mitel DeTeWe RFP 32 RFP32 IP RFP32IP dect 51010852
The Aastra RFP 32 IP Indoor IP Base Station is a key component of Aastra's SIP-DECT systems – extremely scalable, high density mobile business telephony solutions. The device supports up to 8 Aastra DECT Cordless Handsets. Up to 256 IP Base Stations can be implemented per network, with seamless call "hand off" and system wide Base Station roaming.
Aastra RFP 32 IP SIP DECT Indoor Access Point OverviewEmploying advanced authentication/encryption technology, the Aastra RFP 32 IP Indoor IP Base Station utilises state-of-the-art DECT technology to constantly monitoring transmissions and automatically adjust channels to avoid possible interference. Aastra's SIP-DECT solution can be easily deployed in most open-standard IP environments including hosted or premise-based SIP IP-PBX systems, hybrid PBX or Open Source PBX. An outdoor, weatherproof sister product, the RFP L34 Access Point is also available.
Aastra RFP 32 IP Features and Functions
VoIP connection using RTP/RTCP protocol
G.711/G.723.1/G.729AB codec (additional license required) depending on required voice quality and available bandwidth
Quality of service supported by Diffserv/ToS Flag
Adaptive jitter compensation
Echo cancellation/suppression
Voice activity detection and comfort noise generator
Connection via Ethernet 100 Base T
Power supply in line with Power over LAN standard IEEE 802.3af, class 0
IPv4
Optional SNMPv1/v2c, MIB II, read only, support of traps
DHCP
TFTP
3 LEDs signalling the current operating state: on RFP 32 IP inside, on RFP 34 IP outside
Central configuration via WEB-Configurator
Central system journal
Central cluster administration
Whirring alternatively from below (cable duct) or from above (suspended ceiling) for RFP 32 IP
RFP 34 IP can be connected via RJ 45 or IDC (insulation displacement contact) connectors
All 120 DECT channels supported for maximum use of DECT capacity
8 simultaneous voice channels per DECT IP base station, 4 additional channels for handover
GAP standard supported
Connection handover in line with the GAP standard
DSAA authentication between base and handset
Cordless system telephones can use all features offered by the OpenCom 100 or 1000
Integrated DECT antenna in RFP 32 IP
External dipole or directional antenna on the RFP 34 IP
Type nr. : 51010852
Aastra RFP 32 Compatibility
Aastra DECT-142 handsets
Aastra 610D handset
Aastra 620D handset
Aastra 630D handset
Exclusief adapter !!
Refurbished
4 op voorraad
Extra informatie
Beoordelingen (0)