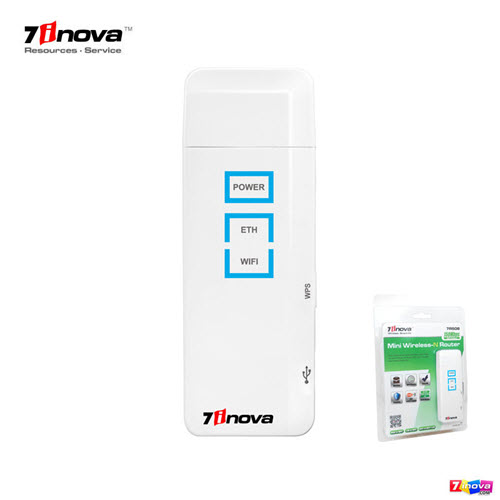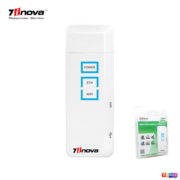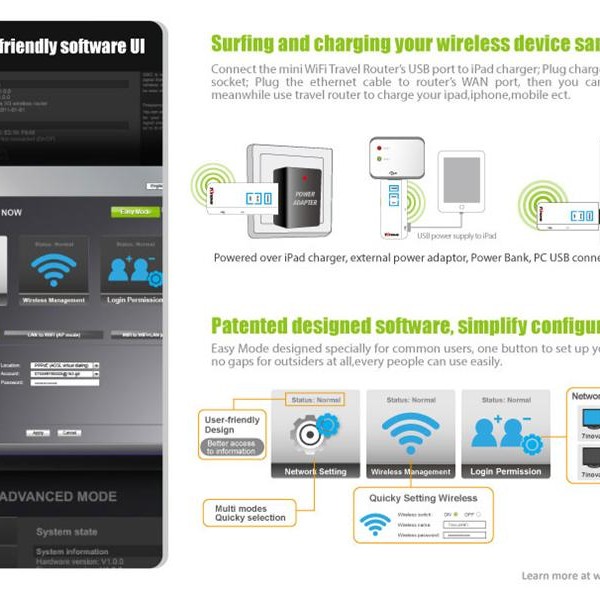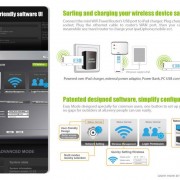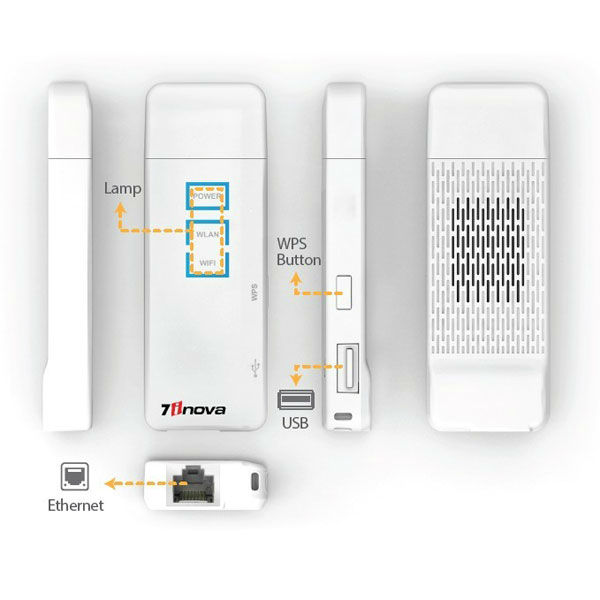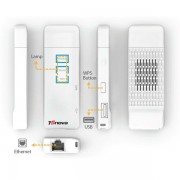 7inova 7R508 USB 150Mbps small mobile wifi router with WPS function
7inova 7R508 draagbare draadloze-N router werkt als een Mini WIFI signaal repeater, functies van AP, draadloze LAN-kaart, opdrachtgever alles in een met een snelheid tot 150 Mbps.Bovendien, door middel van haar gesteund WDS-functie kunnen gebruikers draadloze signaal in ruimere dekking uit te breiden.
7inova 7R508 draagbare draadloze-N router voldoet aan IEEE802.11n standaard, compliable met802.11b/g.7R508 is met extra klein formaat, ondersteunt USB Power opladen, geen behoefte aan externe voeding.is de perfecte match voor Apple iPhone en iPad, maar ook een goede helper voor mobiel werken;is het draagbare draadloze product op maat voor zakelijke personen.
Werken Modes
1.WAN naar WIFI (RT-modus)
2.WIFI naar LAN (CLIENT-modus)
3.LAN naar WIFI (AP-modus)
4.WIFI naar WIFI+LAN (Repeater+Brug)
Functies:
-Plug and play, is het handig om accesswireless en delen Internet
-Zorg voor een LAN/WAN-interface, automatisch overschakelen naar andere modi, breng Plug & Play ervaring, geen behoefte configuratie;
-WPS ondersteunt dat versleutelen door pers OneKey, niet nodig om wachtwoord in te stellen.
-Met geavanceerde functies van QOS beheer, MAC adresfiltering, webpagina filtering en NAT adresschakelaar;
-Automatische draadloze hotspots scan, Multi-SSID detectie, WDS en relais;
-Flexibele verschillende energieniveaus manier zoals ACand opladen via USB, power adapter wordt willekeurig geconfigureerd met thisdevice (5V/500MA)
-Eenvoudig op te laden, ondersteunt USB-voeding (adapter Spec:5V/500mA);
Technische specificaties:
Accessoires:
-1x 1m Ethernet-kabel met RJ45 connector
-1x USB2.0kabel
-1x String
Dit is een nieuw product !!
1 op voorraad
Extra informatie
Beoordelingen (0)